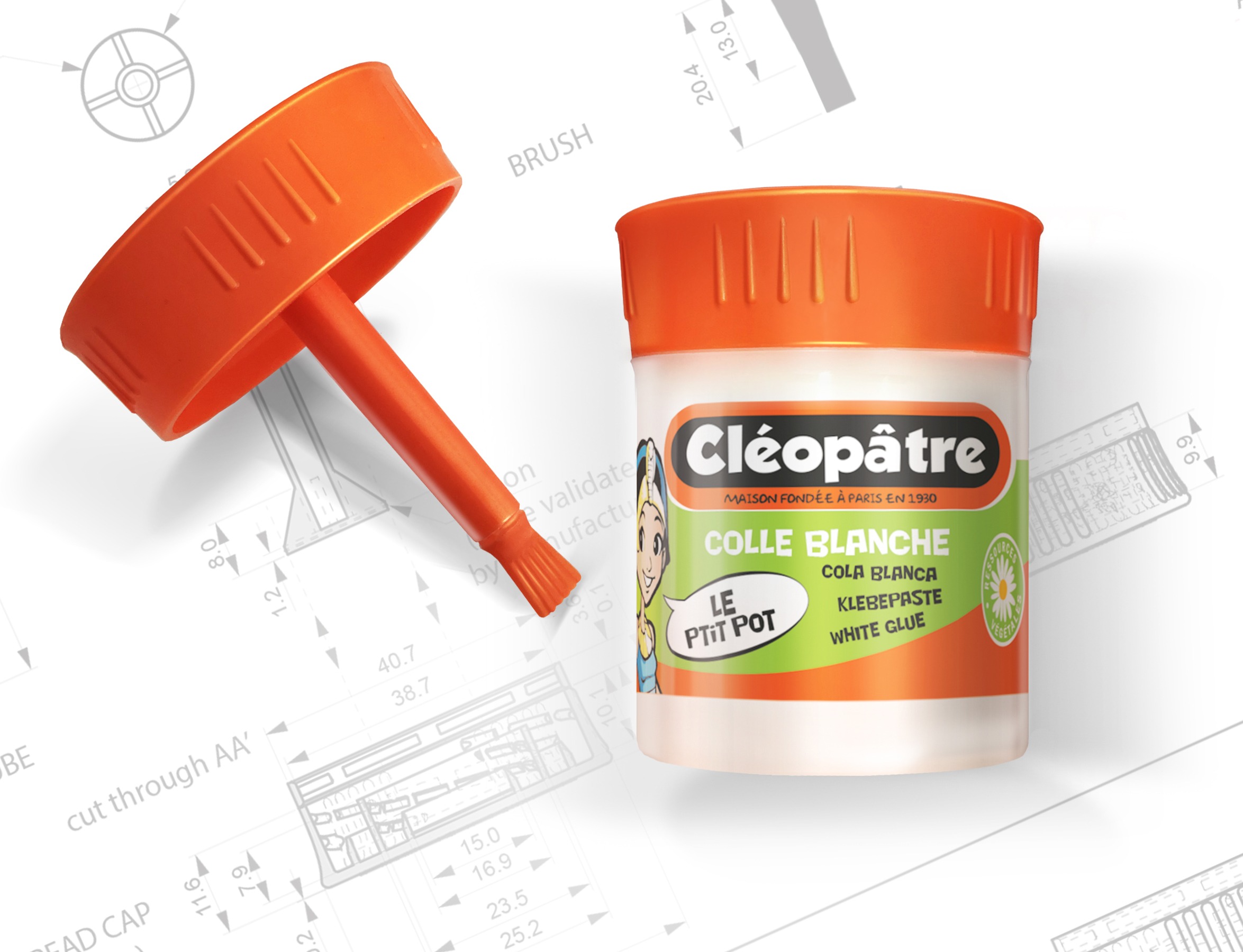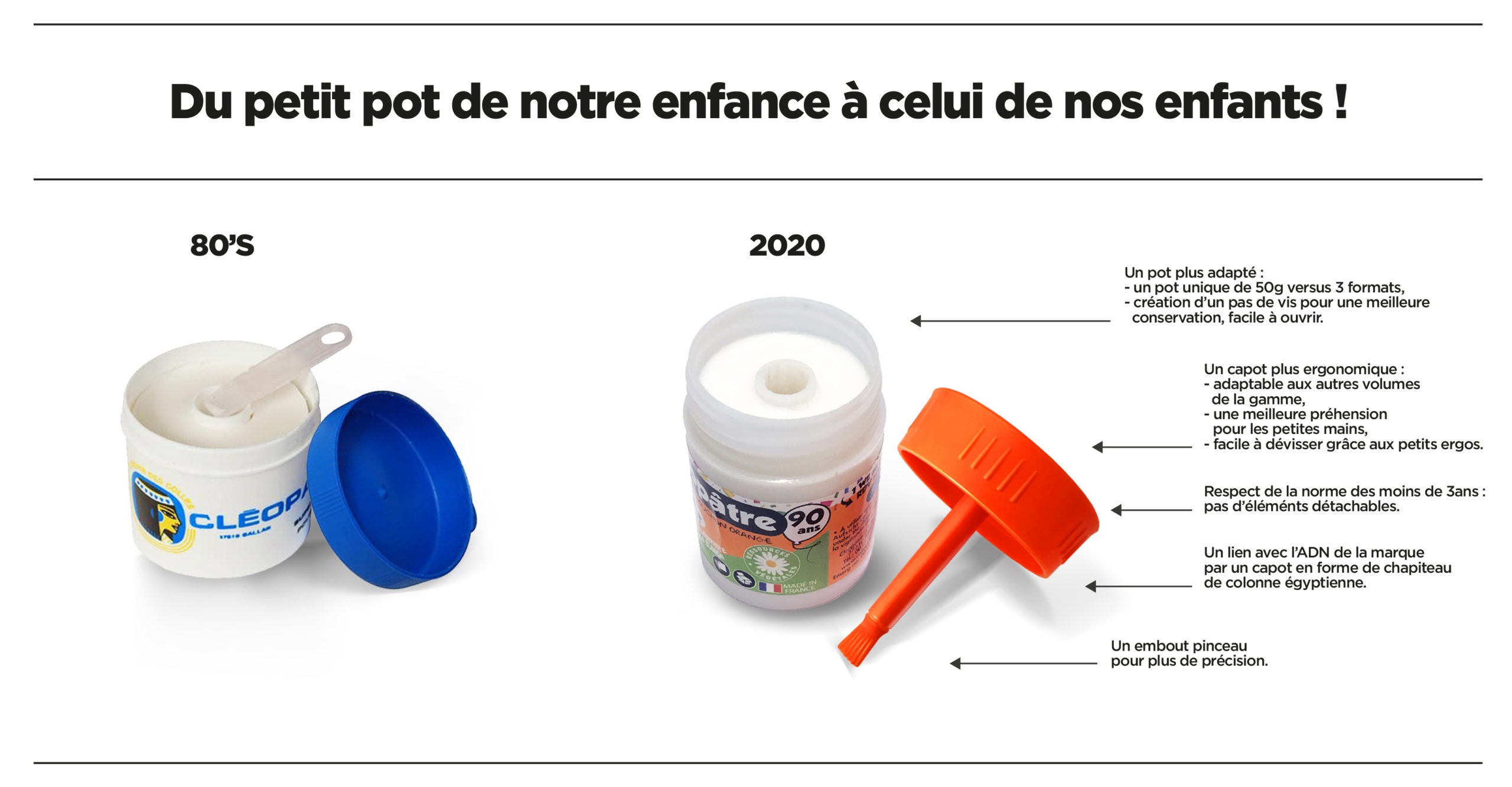 VIKIÜ redesigns the iconic little pot of the queen of glues
Cleopatra, emblematic glue brand since 1930, has marked generations of schoolchildren thanks to its almond smell and its little pot that became particularly iconic in the 1980s.
The goal of this work on the volume was to modernize the little pot, to give it a more distinctive design while creating an ideally sized 50g pot. The latter will become the synthesis of the three existing formats (the iconic 23 g, the medium 50 g and the largest 80 g volume).
What made this little jar the icon of schoolchildren is its small size, so it was important to keep the perception of its original size, especially its diameter, perfectly suited to the grip of a child's small hand.
The spatula integrated in the cap had to be preserved but had to be more solid while keeping a certain flexibility which facilitates the application of the glue.
This new pot has a cap with an integrated screw thread which guarantees a better seal. The spatula has been redesigned with a brush-shaped tip that makes application easy and is flexible enough to endure pressure during application.
Lugs in groups of 5 are placed on the circumference of the cap to facilitate grip when unscrewing.
The shape of the cap is slightly flared at the top to recall an Egyptian column top.
A stamp, synthesis of the brand's logo and Cleopatra's face, is embossed on the top in order to make of this volume a part of the brand.