Alexandre M
strategy
naming
branding
packaging
VIKIÜ imagines and builds the identity and universe of a new benchmark in Loire wines
Between heaven and earth, there is the Loire and its vineyards. And above all, there are the men who shape these wines with expertise and passion. This is all that the wines of Alexandre Monmousseau had to express. The name chosen, Alexandre M, underlines the personality but also leaves a part of the mystery that is revealed when discovering wine.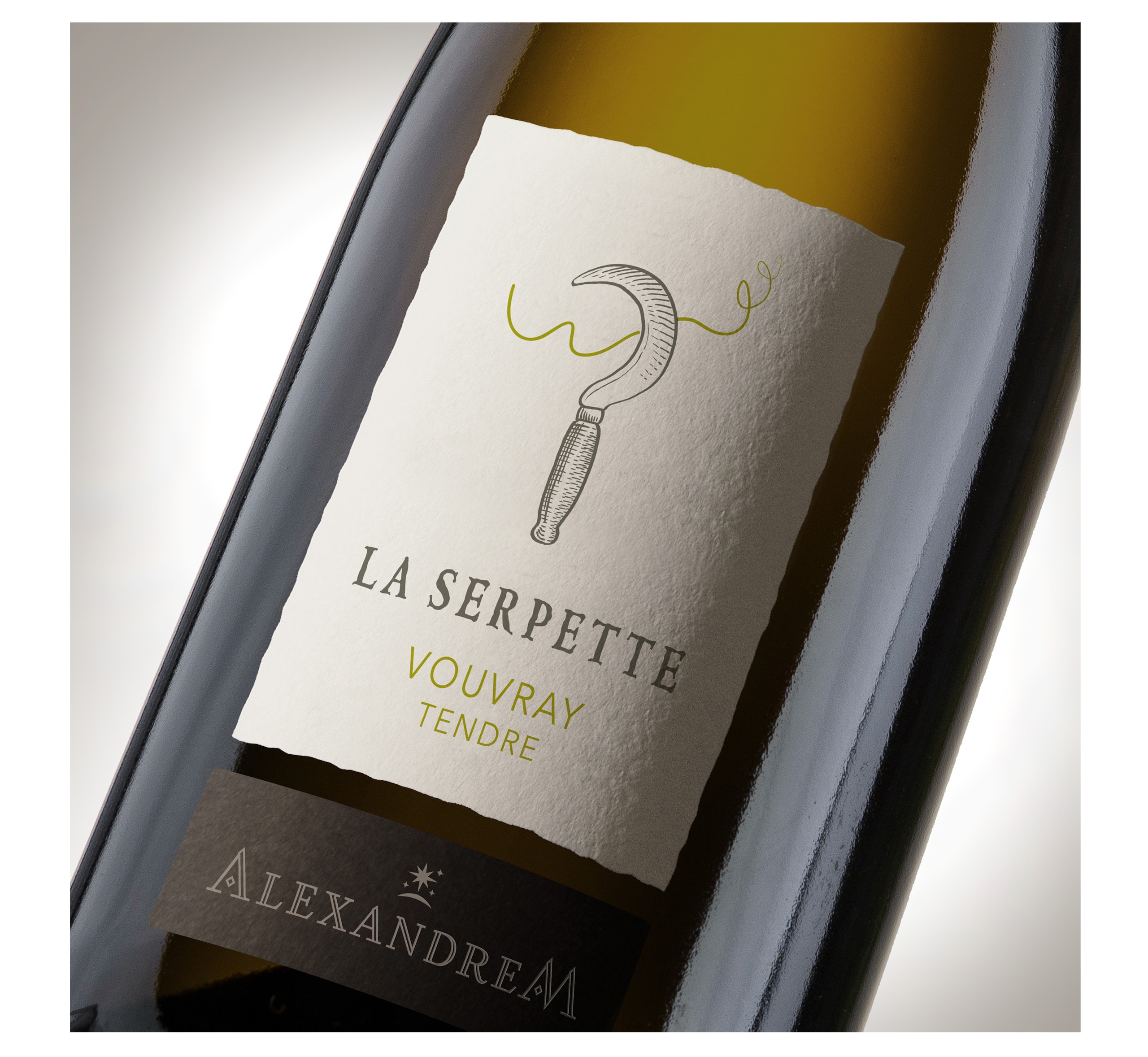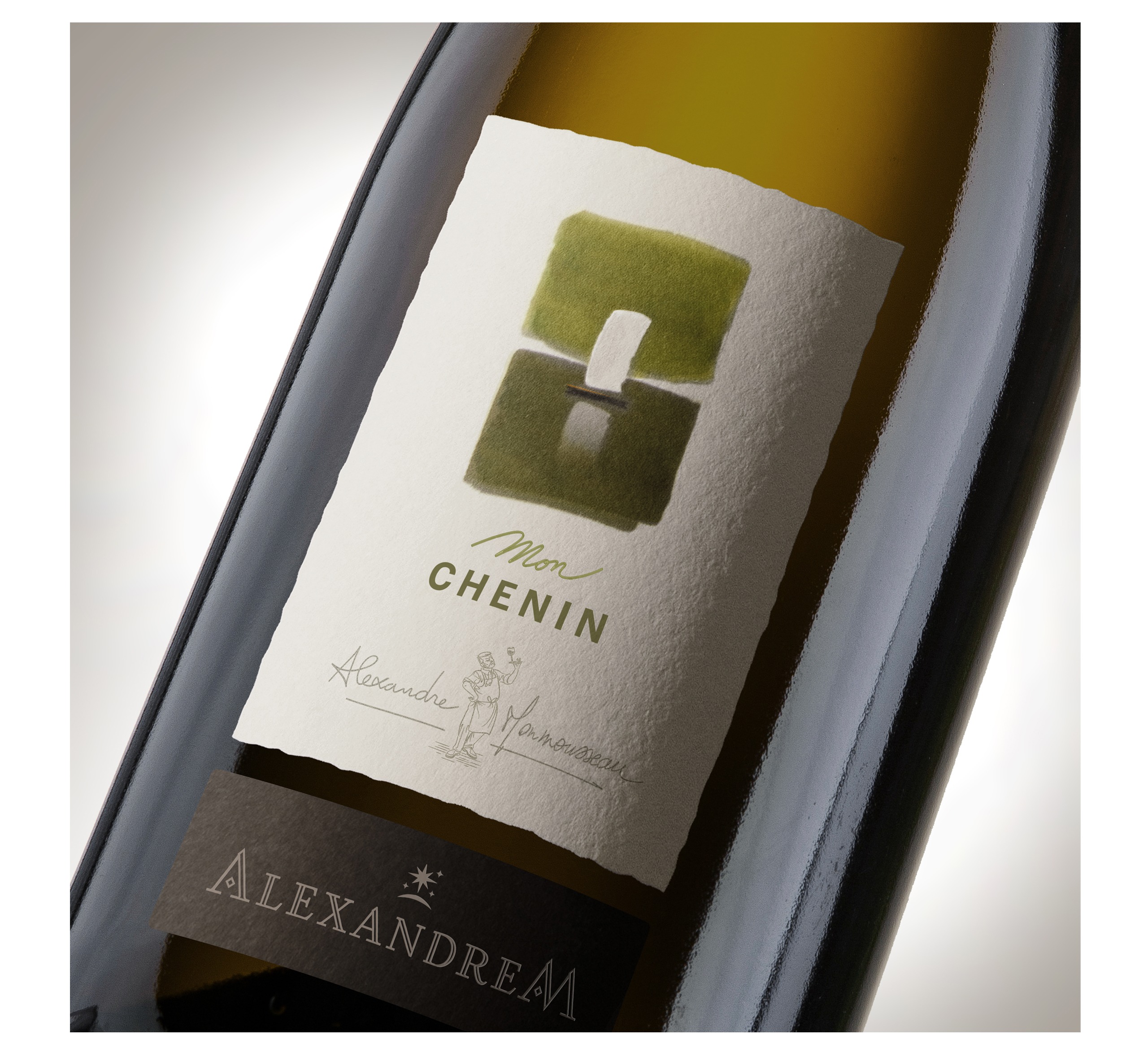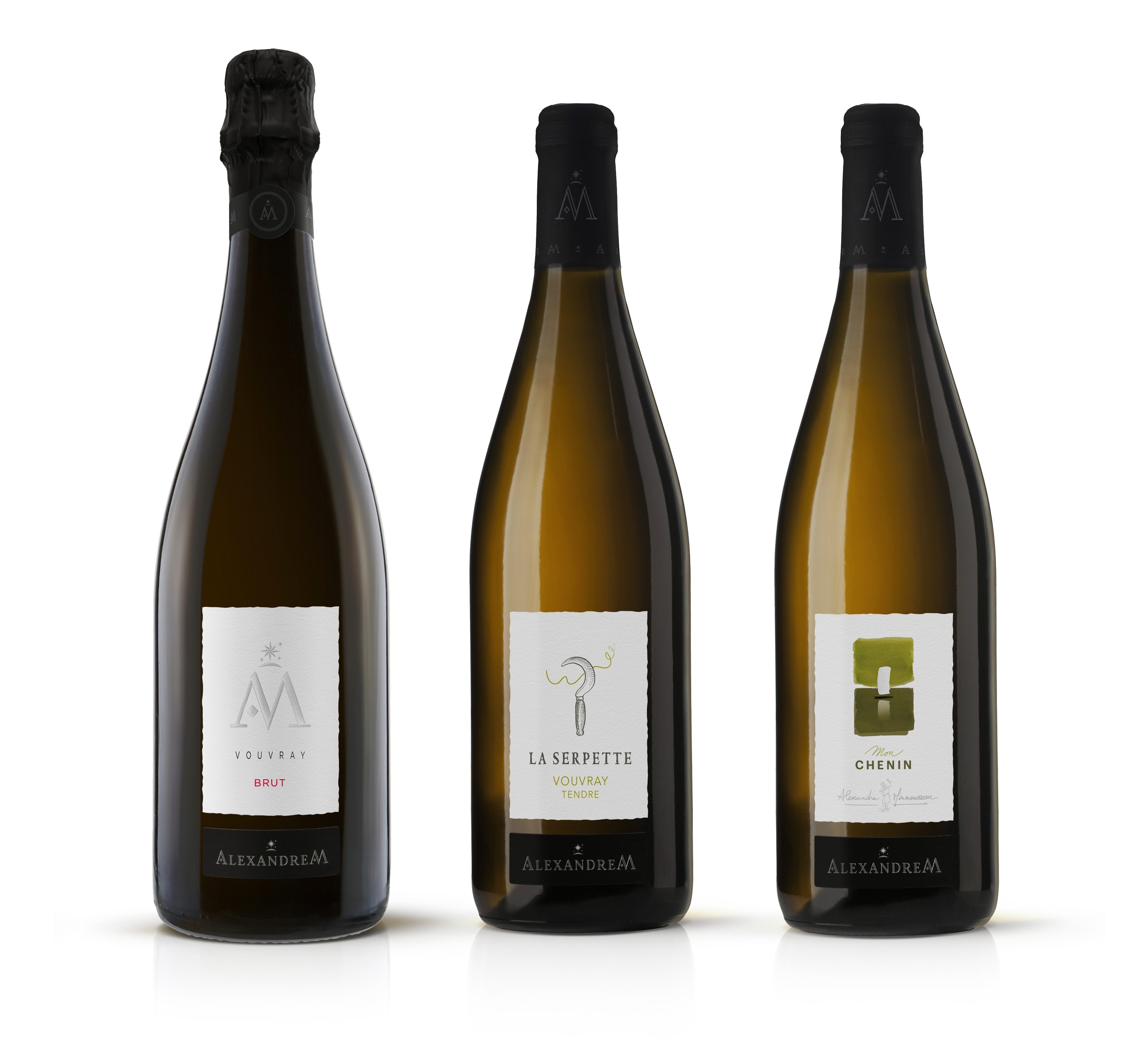 For each cuvée, its own universe is created to express the character of each wine. The sparkling Vouvray Brut is dressed in sobriety by playing on the Monogram which nevertheless gives it its nobility. This combination of simplicity, the monogram, the white background, the narrow and vertical label projects the brand into a universe that is both classic and contemporary.
La Serpette, (which means pruning knife), evokes the importance of man's work on the vine in the elaboration of wine. This traditional tool of the winemaker illustrates the shaping of the vine which will allow the aromas to develop during vinification. This is how this cuvée, La Serpette, is obtained, a dry and tender Vouvray with softened and subtle aromas.
Mon Chenin, a still white wine, claims its origins in the Loire Valley with an illustration of a Loire landscape in watercolor, bordering on abstraction, evoking a barge reflected in the river.This game of abstract evocation allows us to break free from traditional codes without denying them.