Saint Martin de Tours
client : Ville de Tours
branding
brand universe
communication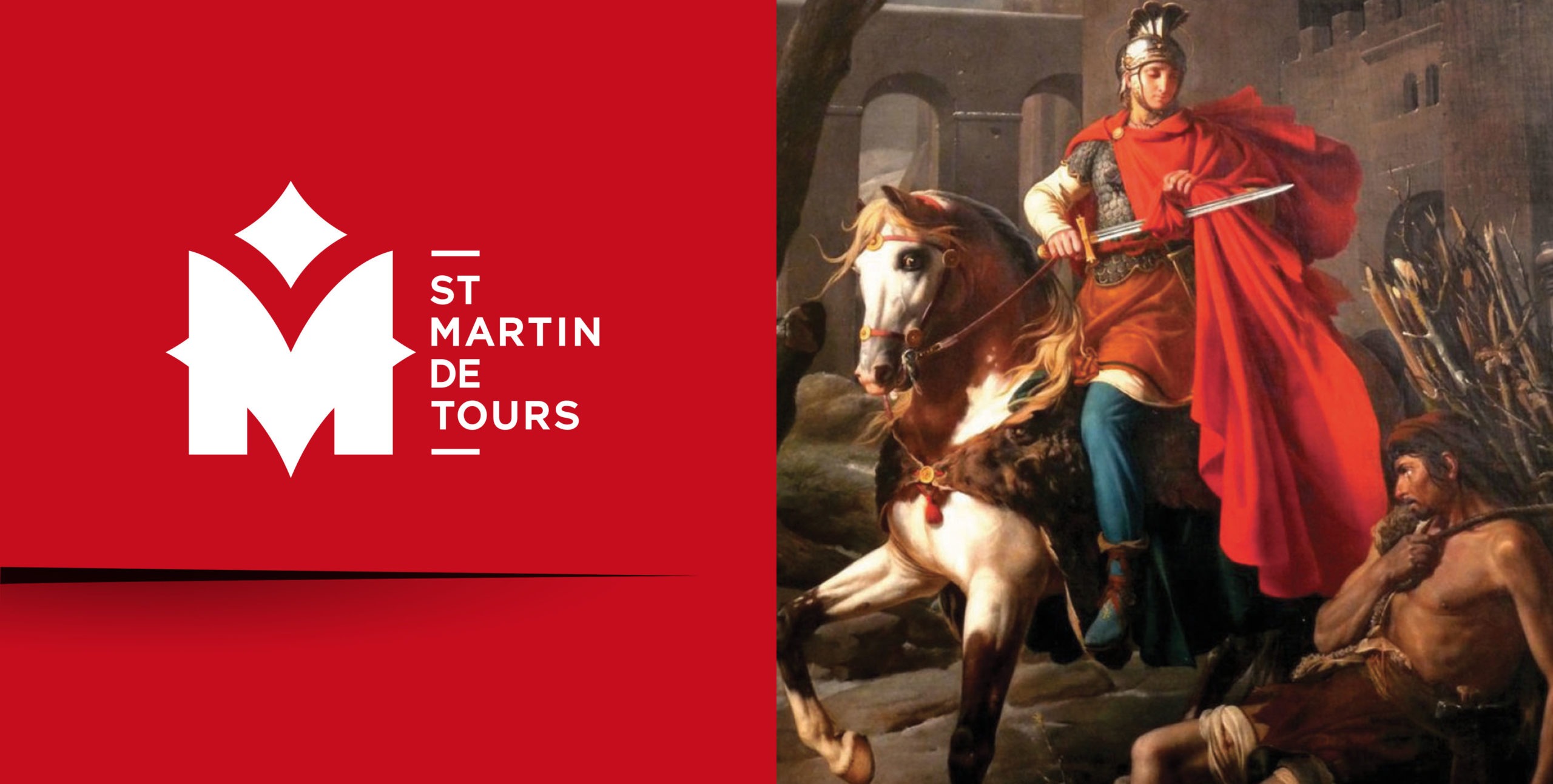 Saint Martin de Tours becomes a brand.
At the request of the city of Tours, VIKIÜ created the trademark symbol of Saint Martin de Tours, on the occasion of the 1700th anniversary of his birth. Saint Martin de Tours is multidimensional: both a historical and religious figure; both a regional and international personality.
The stake in this project was to create a contemporary identity for a man who lived 1700 years ago and to create a universal symbol beyond the religious dimension. For this, we must not deny his commitment, he has become a legend by his donation to others and understand his historical dimension to the extent that he participated in the construction of the bases of our culture, he crossed Europe. on foot several times and gave Tours the influence of a capital for more than 1000 years.
It was therefore necessary to create a contemporary, elegant and memorable symbol that brings people together while allowing everyone to appropriate the character as they wish.
This emblematic character will now be represented by a red M with a unique design, a true universal sign available on merchandising media and multiple signage, that mark the places marked by the imprint of Saint de Martin. The desire was to create a sign as powerful as the shell of the way of St James. Now this red M has become a timeless icon of this historical figure.
The power of the sign comes from its great simplicity and sobriety. A single color, the red of the cape of St Martin, an M as a unifying symbol, rich in meaning by its design which evokes the cardinal points, radiance and sharing.
Because the brief was complex, it was necessary to purify, let things impose themselves, without imposing anything, giving everyone their free will to take and understand what they want.